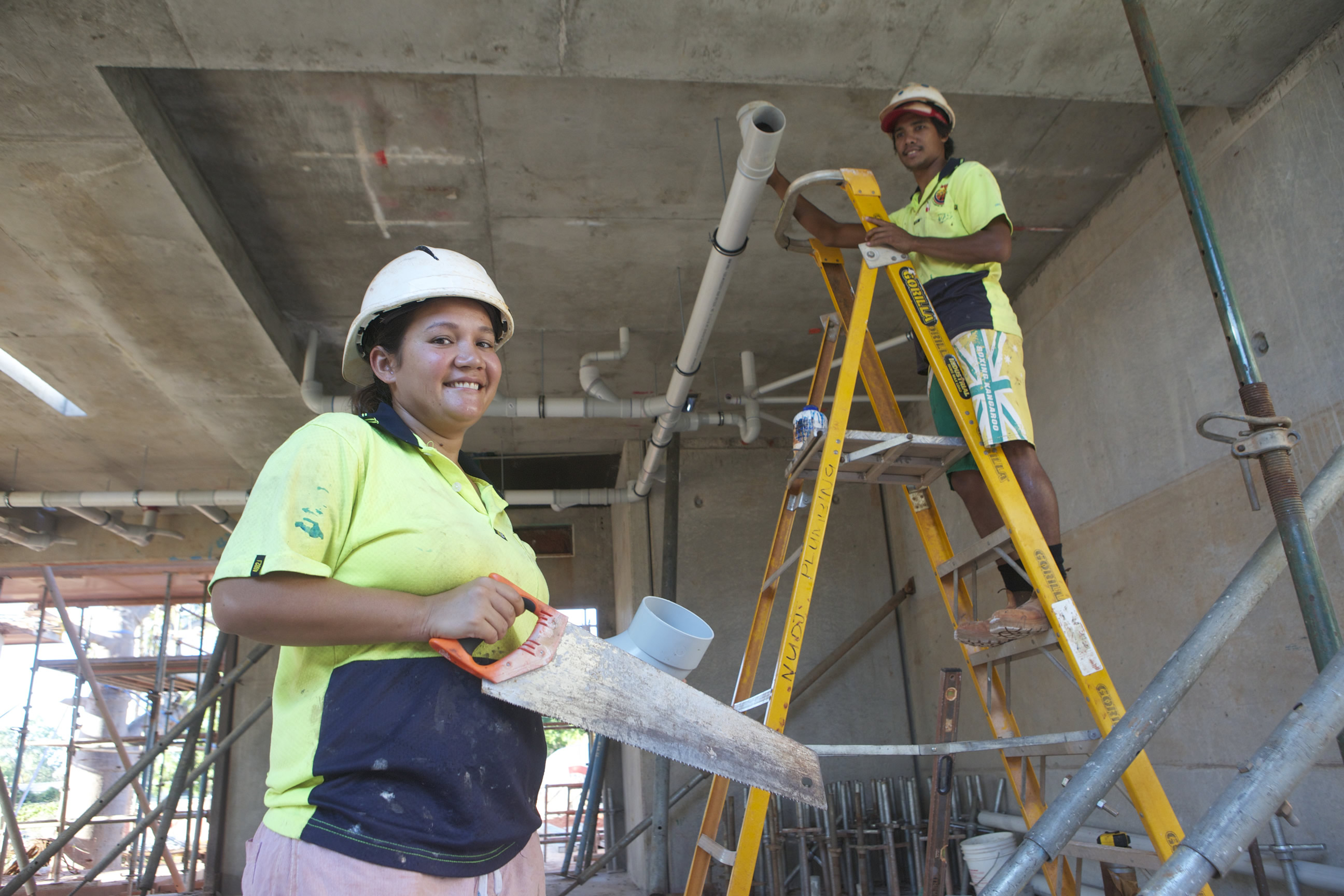 The Indigenous Apprenticeship Program began in 2004, giving youth the opportunity to gain plumbing trade qualifications.
Eager to make a difference, in 2004 the Plumbing Trades Employees Union began working with business and the indigenous community to establish a program which would embrace our Indigenous brothers and sisters in remote areas of Australia, where plumbing standards were often of a very low standard.
The PTEU put together a ground-breaking partnership with the Victorian, Western Australian and Northern Territory aboriginal communities with the joint aims of improving sanitation standards within indigenous communities, while at the same time offering employment and training opportunities to Indigenous Australians.
The Indigenous Apprenticeship Program was introduced through the PTEU, giving Indigenous youth the opportunity to gain plumbing trade qualifications by undertaking apprenticeships.
The program aims to empower Aboriginal youth by teaching them skills which can then be translated back into their local community. In the long term it was envisaged that the program would have a ripple effect, with qualified plumbers returning to their regions to impart knowledge, become mentors and ultimately effect generational change through increased opportunities.
In 2009 the first group graduated as fully qualified plumbers. Over the last ten years almost 40 young indigenous men and women have achieved their apprenticeships. Many have returned to their communities as fully qualified plumbers to enrich their regions with a skill base to improve salinity and water infrastructure.
Building upon the success of the Indigenous Apprenticeship Program, we are looking to expand and embrace more Indigenous apprentices from regional and remote areas, while also funding initiatives which improve sanitation standards within indigenous communities.